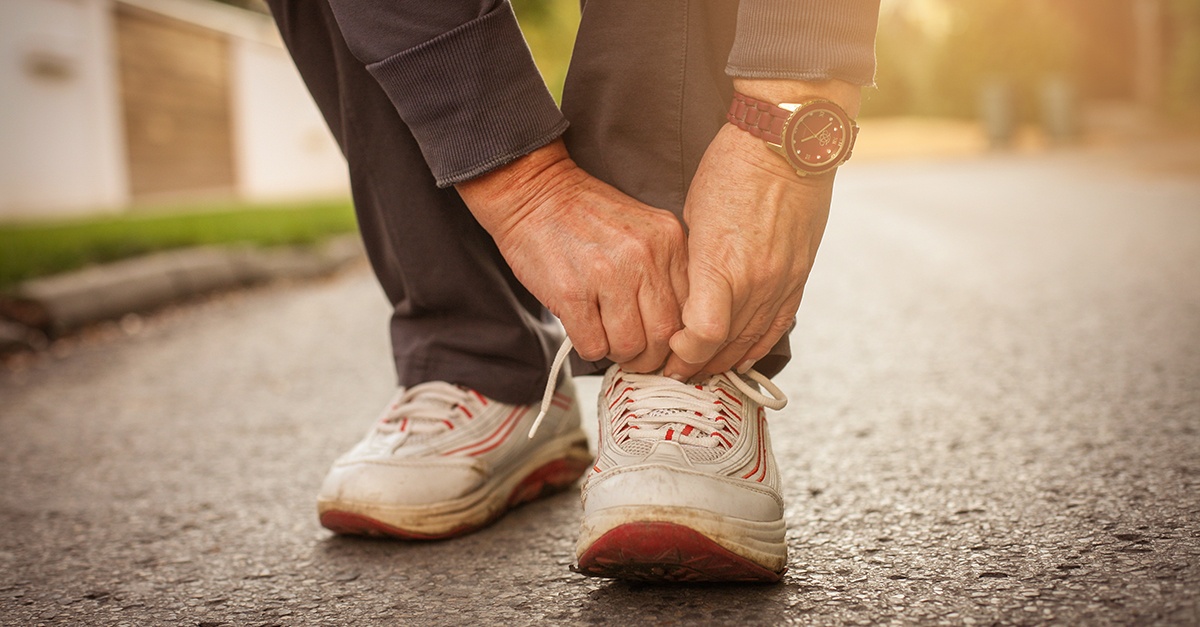 While proper foot care is crucial for people with diabetes, not every person with the illness needs special shoes.
If you do need diabetic shoes, you might be able to have it paid for under Medicare. Here's what you need to know about Medicare and shoes for diabetics.
I've been diagnosed with diabetes. Why do I need special shoes?
Diabetes can cause nerve damage in your feet, otherwise known as neuropathy. This can cause you to lose feeling in your feet, and therefore not notice if you have a foot injury, which can lead to infection.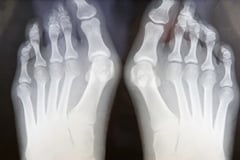 Even smaller foot issues, like athlete's foot, can be serious when you have diabetes, as they take longer to heal and can turn into an infection if left unchecked.
People with diabetes are also more likely to develop conditions such as bunions, corns, fungal infections and – in severe cases – gangrene.
Neuropathy can also alter the shape of the foot. People with diabetes are susceptible to a condition called hammertoe, a deformity that bends the toe joints inward.
What kind of diabetic shoes should I get?
If your diabetes is under control and you haven't developed any serious foot issues, you may be able to get by wearing shoes that are well-fitted and comfortable.
However, your doctor might suggest one of these options if foot problems do occur:
In-depth shoes are shoes that are ¼ to ½ inch deeper than regular shoes, giving you more space to handle foot changes such as calluses and hammertoe, or room to fit inserts.
Healing shoes are worn by people recovering from foot sores or surgery. They're made in open and closed-toe varieties, although open-toed shoes are rarely recommended for people with diabetes unless under a doctor's orders.
Custom-made shoes, which are fashioned using a mold of your foot, and are an option if you have a foot deformation.
Will Medicare pay for these shoes?
Medicare covers shoes for diabetics – as well as inserts and modifications – for Medicare beneficiaries if the following criteria are met: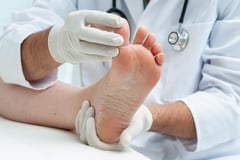 1. The patient has diabetes and one or more of the following conditions:
Partial or complete amputation of the foot
Previous foot ulceration
History of pre-ulcerative calluses on either foot
Peripheral neuropathy with evidence of callus formation on either foot
Foot deformity
Poor circulation
2. Diabetic shoes must be prescribed by a podiatrist, orthotist, prosthetist, or another qualified doctor.
How often are shoes for diabetics covered?
According to Medicare's official website, Medicare Part B covers the "the furnishing and fitting of either one pair of custom-molded shoes and inserts or one pair of extra-depth shoes each calendar year."
In addition, Medicare covers two additional pairs of inserts for custom molded shoes during the calendar year, and three pairs of inserts every calendar year for extra-depth shoes.
What will I need to pay?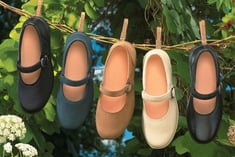 Patients will need to pay 20 percent of the Medicare-approved amount of the cost of the shoes. The Part B deductible also applies.
Medicare only covers shoes for diabetics if your doctor and suppliers are enrolled in Medicare. Doctors and suppliers need to meet exacting requirements to obtain and keep Medicare enrollment. Without enrollment, Medicare won't pay their claims. Always ask suppliers if they participate in Medicare before you order therapeutic shoes.
Are you searching for diabetic shoes in the Philadelphia area? Marx Medical can help.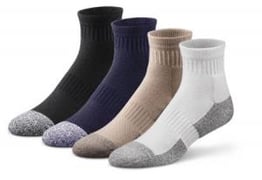 We carry an extensive line of diabetic shoes, diabetic slippers and diabetic socks, all designed to provide safety and comfort.
And because we recognize that many of our customers with diabetes have mobility issues, we're happy to provide free in-home fittings – we employ three certified shoe fitters – and free delivery in qualifying areas.
Our team is also adept at working with Medicare and other insurance programs to make sure you get the care and coverage you need.
Contact us today to learn more about our diabetic footwear options. We're confident we can find the right shoe to fit your needs.