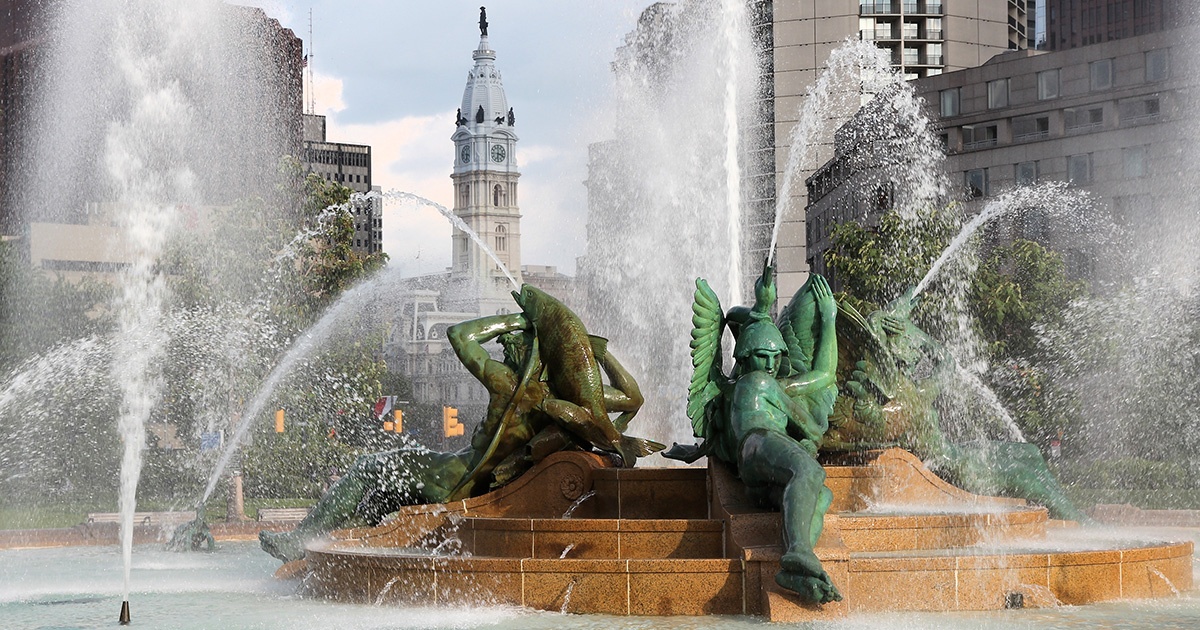 Welcome to Philadelphia. There's plenty to see and do here, and as we wrote earlier this year, it's a city that can be fairly accommodating to people who use wheelchairs.
But maybe you're traveling without a wheelchair. Perhaps you're here on business and only need a chair for a few days. If you need to rent a wheelchair in Philadelphia, here are a few things to consider.
How long will you need a chair?
Will you need to rent a wheelchair in Philadelphia for a few days, or do you plan on being in town for several weeks? There's often some differences between short-term and long-term rentals.
Long-term rentals might cost you less per day than a short-term rental but may also require you to sign a contract. There are typically no contracts for short-term wheelchair rentals, although you might have to put down a security deposit.
Finally, a long-term rental will usually provide you with a wider selection of chairs than a short-term rental and companies that offer long-term rentals will often have other equipment you might need for your stay, such as ramps and lifts.
Examining your new chair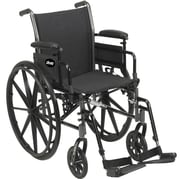 Before you rent a wheelchair in Philadelphia, take a few minutes to evaluate the chair and ask yourself the following questions:
1. Is it damaged?
Check the chair for damage or any other problems. If you find any issues, report them right away so you don't lose your security deposit.
2. Is it comfortable and convenient?
Try to take the chair for a test drive. Make sure you enjoy sitting in it, and that it works properly. If it runs on batteries, check to see if they're charged. If you'll be doing a lot of driving, ask about chairs that are collapsible or easily disassembled.
3. Can I exchange it?
You might find a chair that seemed comfortable and easy to use during your test drive, but became unwieldy after a day or so. Ask the vendor if you can exchange your rental for another model without any other charges.
On the road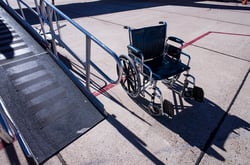 You might be able to find a wheelchair before you arrive at your destination:
In the air – You may be able to arrange for a wheelchair through the airport or your airline
Your hotel – If you ask ahead of time, you might be able to arrange for your hotel to have a wheelchair waiting for you when you arrive
Your travel agent – If you booked your trip through a travel agent, they may be able to arrange to have a wheelchair waiting for you, one that might be more advanced than what a hotel or airport can offer.
Tourist destinations – Amusement parks, museums, and other tourist destinations will often provide wheelchair rentals for guests. Talk to customer service before you arrive.
Do you need to rent a wheelchair in Philadelphia? Marx Medical can help. We offer rentals for standard wheelchairs as well as power wheelchairs and scooters, with plans designed for people who need a chair for the day, to those customers who anticipate using a chair for several weeks.
Contact us today to find out how we can make your time in the city more comfortable.