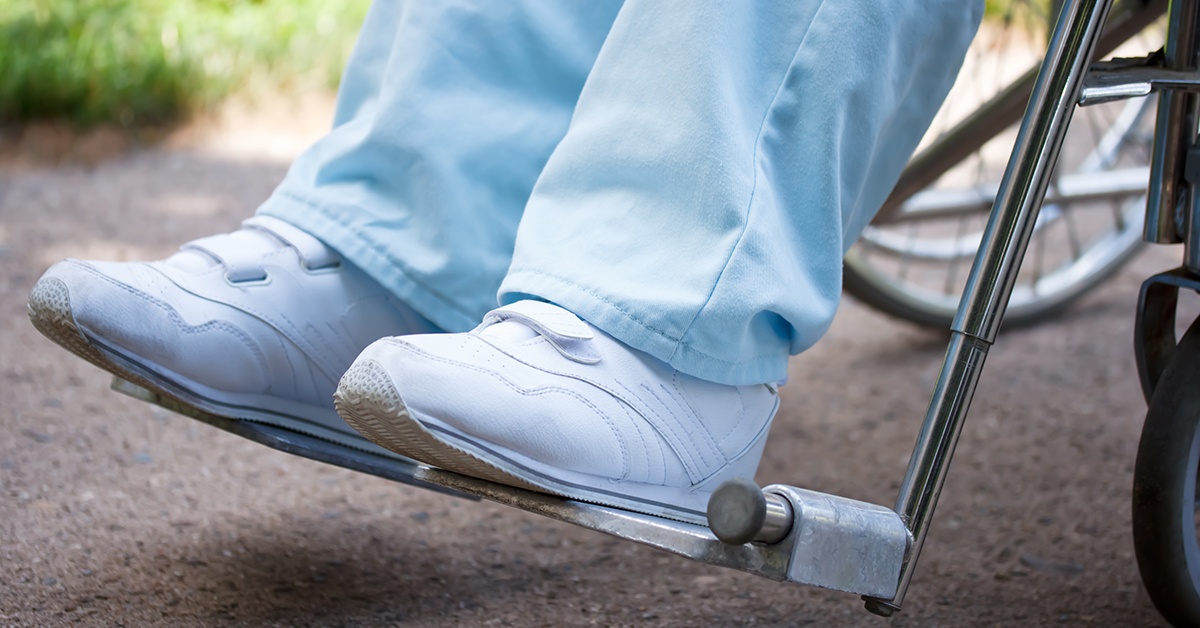 Does Medicare Cover Shoes for Diabetics?
Proper footcare is essential for people with diabetes. In many cases, proper foot care means wearing special shoes for diabetics.
These shoes are often covered by Medicare, which will cover the cost of one pair of diabetic shoes per customer each year.
However, this option expires at the end of the calendar year, so now is the time to act. But before we discuss Medicare's criteria for diabetic footwear coverage, let's address why these shoes are necessary in the first place.
Why do I need diabetic shoes?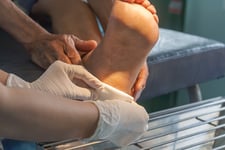 Diabetes can cause neuropathy – or nerve damage – in the feet, leading you to lose sensation. This can lead you to not realize when you sustain a foot injury, which puts you at risk for infection.
For people with diabetes, even smaller issues such as athlete's foot can turn serious. Foot troubles take longer to heal and can become infected if left untreated.
People who have diabetes are also more prone to things like bunions, corns, fungal infections and – in extreme cases – gangrene. There's also a condition called "hammertoe," which can alter the shape of the foot by bending toe joints inward.
This isn't to say everyone with diabetes will have to wear shoes for diabetics. You might be able to keep your everyday shoes, as long as they fit well and provide comfort.
Still, your doctor may suggest one of the following to help you deal with foot issues:
In-depth shoes – These shoes are a quarter-inch to a half-inch deeper than standard shoes, giving you more room to deal with things like calluses or hammertoe, or space to include diabetic inserts.
Healing shoes – These shoes are used by people following foot surgery or recovering from sores.
Custom-made shoes – Like the name suggests, these are made using a mold of your foot. They are a good option for people dealing with a foot deformation.
Does Medicare cover shoes for diabetics?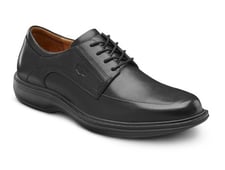 Medicare will pay for diabetic shoes – in addition to diabetic inserts – as long as Medicare beneficiaries meet certain criteria.
First, the patient has diabetes and at least one of these conditions:
Partial or total amputation of the foot
Poor circulation
A foot deformity
A history of foot ulceration or pre-ulcerative calluses
Previous foot ulceration
Peripheral neuropathy with evidence of callus formation

Secondly, the shoes or inserts need to be prescribed by your primary care doctor.
How many pairs of shoes will Medicare cover?
According to Medicare's website, Medicare Part B will help pay for the "the furnishing and fitting of either one pair of custom-molded shoes and inserts or one pair of extra-depth shoes each calendar year."
Patients must pay 20 percent of the Medicare-approved amount of the cost of the shoes. The Part B deductible also applies. And Medicare only covers these shoes if your doctor and shoe supplier are Medicare enrollees. Always ask suppliers if they participate in Medicare before ordering shoes.

Are you looking for new for diabetic shoes in the Philadelphia area? Turn to Marx Medical, where we carry a complete line of diabetic shoes, diabetic slippers and diabetic socks, all designed to offer users safety and comfort.
We have a certified pedorthist on staff, and are a participating shoe supplier for Medicare.
Our team is skilled at working with Medicare and other insurance programs to make sure you get the care and coverage you need. Get in touch with us today to learn more about our shoes for diabetics. We're confident we have something that's a good fit.