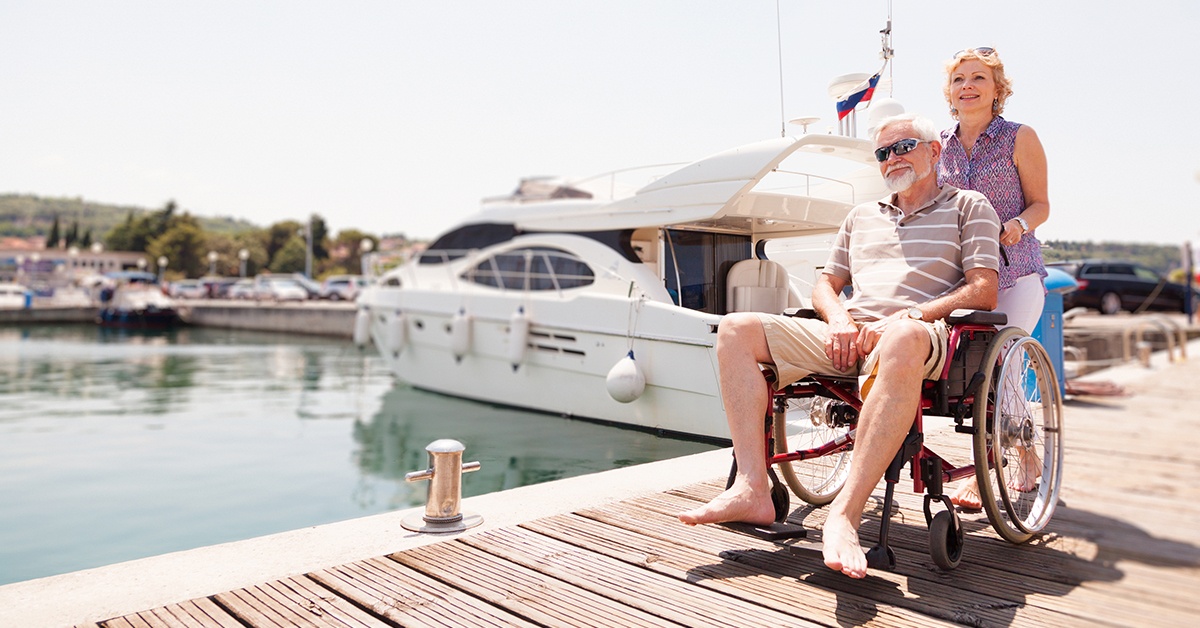 Earlier this year, we looked at the concept of wheelchair accessible travel, specifically what it means for wheelchair users who visit our home city of Philadelphia.
Today we'd like to take a broader view of this topic and pass along some tips from John Morris of Wheelchair Travel, whose thoughts on exploring Philadelphia were so helpful. If you're considering whether to buy or rent a wheelchair in Philadelphia before taking a trip, you might want to study his suggestions.
1. Do your research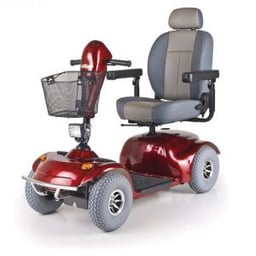 Morris made his first trip as a wheelchair user in 2014. Since then, he writes, he's learned that "you don't have to settle for a mediocre or boring trip." That attitude has allowed him to go zip lining in Las Vegas, see the pyramids in Egypt and tour the Forbidden City inside Beijing.
Still, he advises travelers to do their research before they go and keep their eyes out for bad information. Many online sources offer up bogus details on accessibility, so Morris recommends checking with multiple sources.
We'd add that if you're searching for wheelchairs in Philadelphia to rent – or buy – before you travel, you might want to consider a scooter or power chair. Compared to a standard wheelchair, scooters and power chairs are sturdy enough to handle, say, a trip to Egypt's pyramids.
Other factors to consider:
If you plan to be mobile around your resort/hotel, a transport chair is a good choice.
If you'll be doing a lot of sightseeing, renting a scooter will help.
If that sightseeing will take you over rugged terrain, look to rent or buy a more resilient travel wheelchair for your trip.
Ask yourself if it needs to be lightweight so your caregiver can lift it.
Make sure your chair is comfortable and meets safety standards.
Finally, if you're taking a cruise, talk with your cruise line about whether they offer rentals on the ship, or if you'd need to rent a new chair at each destination.
2. Know your rights
In the U.S., wheelchair users have rights to equal access when they travel the country, whether they're traveling on an airplane, staying in a hotel or dining at a restaurant.
Morris recommends that disabled travelers read up on the Americans With Disabilities Act and the Air Carrier Access Act, print out the relevant sections, and bring them with you.
3. Think about getting a travel agent
In the era of Priceline and Travelocity, you might think you don't need to worry about finding a travel agent for your trip.
But a good travel agent can not only set you up with a hotel and a flight. They'll be able to tell you about your chosen destination and answer your questions about what to expect when you arrive. Shop around and try to find an agent who has worked with other travelers with disabilities.
4. Talk to your peers
"When I give a talk, workshop or speech about accessible travel, I always tell the audience that their best resource might be sitting right beside them—their peers in the disability community," Morris writes. "It is our collective experiences, each from a different perspective, that come together to define the accessible travel industry."
Talk to the wheelchair users you know about their experiences when traveling. And if you have your own thoughts to share, we invite you to post them in the comments section below.
5. Have some faith…and some realistic expectations
Morris tells a story about his power wheelchair dying on a sidewalk in Beijing, and how a stranger stepped up to help. So, he says travelers should have faith and go exploring. But he also advises them to set realistic expectations, and research what's accessible and what isn't.
We would also suggest you make sure you have a reliable chair before you travel. If you're searching for new and used wheelchairs in Philadelphia, Marx Medical can help.
We rent and sell standard wheelchairs, power chairs and scooters, and employ technicians who are certified to repair all types of mobility equipment.
The option to buy or rent a wheelchair or scooter is a great option for travelers who don't want to have to pack a chair when they get ready for their trip.
When you rent a chair/scooter, you can have it waiting for you at your destination, providing you with a cost-effective, hassle-free method of keeping your independence.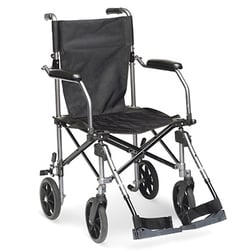 You have four basic options for renting/buying wheelchairs:
Standard wheelchair – While they are typically collapsible and lightweight, these chairs may not due well on rough terrain, and can become uncomfortable over long periods.
Transport chair – Also collapsible and lightweight, they are meant for short distances.
Travel wheelchair – These chairs are designed to travel over a range of different terrains, and provide a safe, comfortable journey. Typically collapsible and lightweight.
Electric

scooters


Contact us today to find out how we can help you have a safe, comfortable vacation.