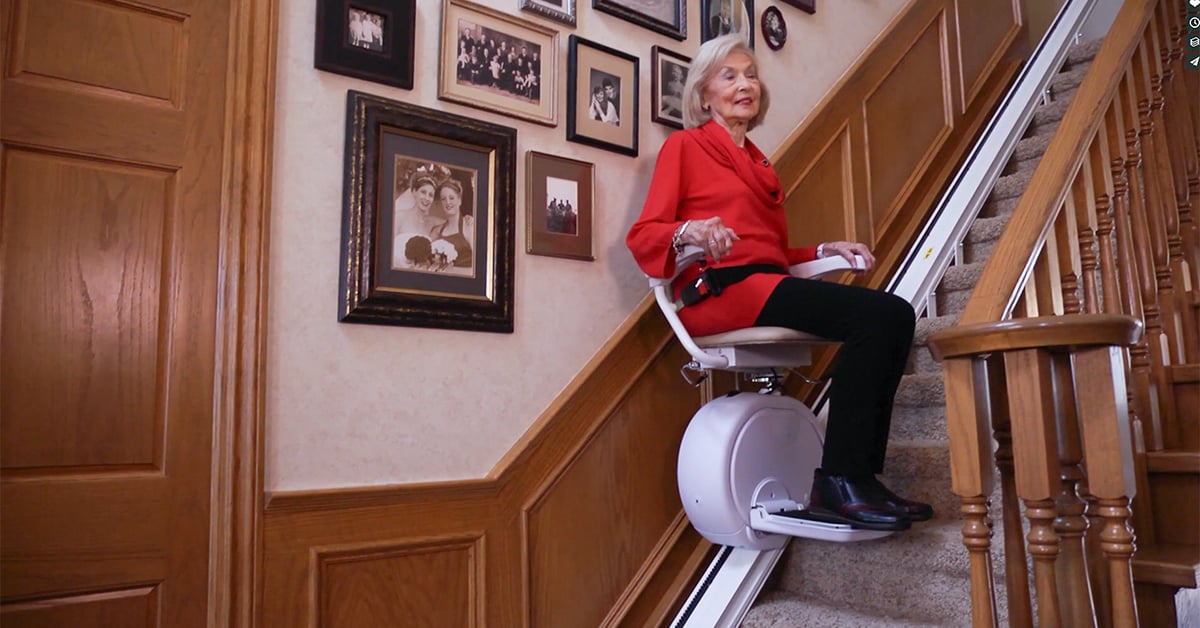 For many people, having stair lifts installed means adding a permanent fixture – although a very useful fixture – to their home.
But not everyone who needs a stair lift will need it for very long.
Maybe you have a relative coming to visit for a few weeks, and you know they won't be able to manage to get up and down your steps.
Or maybe you're recovering from surgery and need to give your knees a rest for a while.
Whatever the case, a temporary stair lift rental offers you a solution. Yet at the back of your mind, you might be wondering: Will installing a stair lift damage my steps or my walls?
It's a common concern among new owners of stair lifts, which is why we've put together this list of what you'll need to know about your new, temporary, stair lift installation. Here are some answers to questions you might have.
1. By the time summer is over, I won't need the stair lift. Can I still rent one?
Absolutely. Most companies that provide stair lift rentals let customers rent them from month to month. This is ideal for customers who are either unsure about investing in a permanent stair lift installation or who know they'll only need the lift for a brief period.
Before you make a decision, think about the length of time you'll need the lift. If it's just for a few weeks, renting might be in your best interest.
2. How are stair lifts kept in place?
Stairlifts travel from floor to floor on a track, held in place by support brackets, which in turn are attached to the steps with support screws, and do not come in contact with your walls or banister.
Don't worry about having to pull up the carpeting on your steps: the screws can pass through it easily. They can also penetrate metal and concrete steps if you're installing an outdoor lift.
The support brackets will be installed far enough from your hallways and banister that you won't need to worry about the stair lift scuffing or scratching your paint.
3. Will my carpeting be OK?
Let's say a few months have gone by and you no longer need to rent a stair lift. Once the lift is gone, you shouldn't see any damage to your stairs or carpeting (provided you've had the installation done by a competent professional, of course).
The screws that keep the brackets in place are small and thin, meaning they won't leave a large hole.
4. Will this damage my steps?
Again, the screws that keep the support brackets in place will leave minuscule holes, but carpeting keeps them out of sight.
If you have wooden stairs without carpeting, you can fill the holes with wood filler. The act of putting holes in the steps won't pose a threat to the overall structure and safety of your steps.
If you have any additional questions about installing stair lifts, turn to Marx Medical. Our home modifications include high-quality stair lifts from brands like Pilot, designed to make your home safer and easier to access.
Whether you need to rent a stair lift for the short term or want a permanent installation, our team can find the right accessibility solution for you.