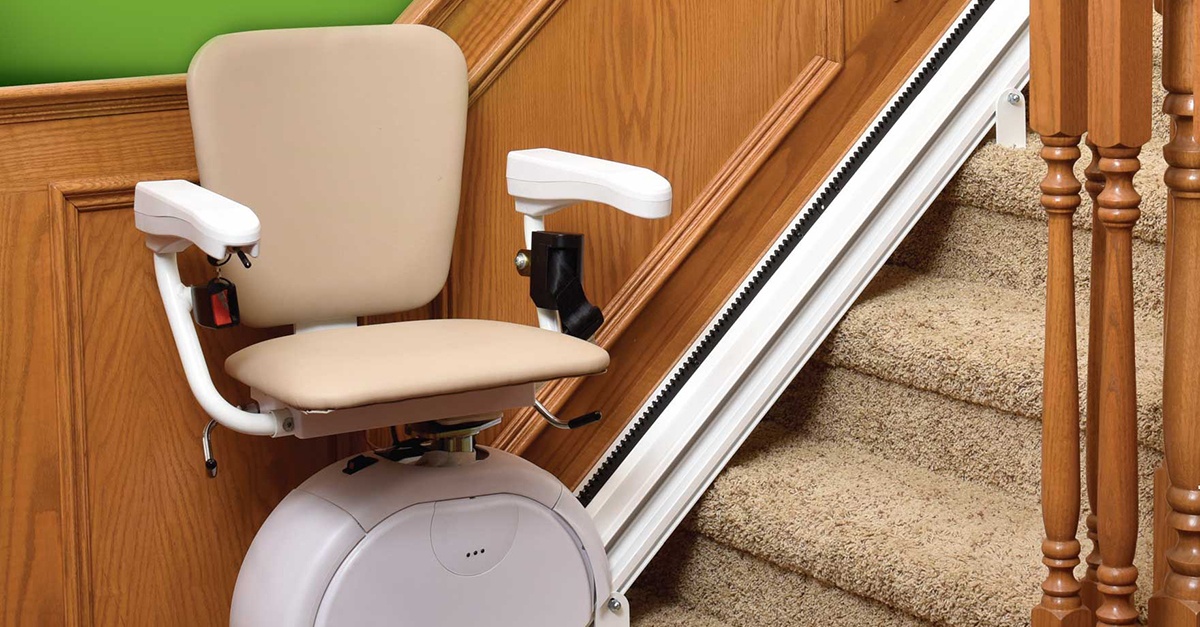 Putting a stair lift in your home is a pretty big, but important step for you and your loved ones.
It's an investment, one that can change your life and the character of your home. It can mean the difference between staying in your home or having to go through the expense, stress and time to move into an independent or assisted living facility, or a one-story home.
And like any big purchase, it's not something you should pursue without some careful consideration.
That's why we've put together this list of essential questions you should ask before installing a chair lift for stairs in your home.
1. Will I have enough room?
A chair lift for stairs needs to be able to transport the user up and down while still leaving space for other people who can take the steps without the use of a lift. Make sure your stair lift has a seat, arms and footrest that fold back to give others room to go around it.
2. What kind of lift do I need for my stairway?
Stair lifts can be designed for pretty much any staircase, although some designs will be more complicated than others.
Installing a stair lift on a straight stairway is simple and won't require you to spend as much as you would with a curved stairway that covers one or more landings. In those situations, homeowners will either need a custom-made lift that can go around curves, or two or more straight lifts for each landing.
3. How will I operate it?
Users who have limited dexterity because of conditions like arthritis should seek out stair lifts that feature light touch controls. Your new stair lift should also come with a remote control, allowing you or your family members to run the lift from floor to floor.
4. Is it safe?

Some common safety features for stair lifts include:
Seat belts
Swivel chairs that let users exit and get onto to the chair with ease
Footrests to prevent slipping
Sensors that stop the chair if they detect anything or anyone in their path.

When you buy a chair lift for stairs, you're essentially trusting a piece of machinery to transport you from one floor of your home to another. It's not a scenario where you can forget about safety, or try to buy a cut rate system.
5. What will it cost? And will Medicare help pay for it?
Like we said at the beginning, a stair lift is an investment, but we realize that a brand-new lift might not be in your budget.
The cost of your lift can depend on a few different factors, such as the length of the stair case and the weight of the user. Specially-made bariatric lifts for heavier people tend to cost more than standard lifts.
Unfortunately, this is not something Medicare will pay for. However, you may be able to apply for funding through certain state Medicaid programs. And if you're a veteran, the U.S. Veterans Administration can help you pay for a stair lift.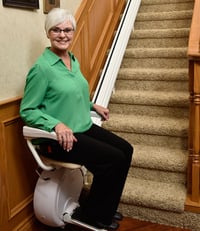 If you're unsure about whether you want to make the long-term commitment that comes with paying for a new stair lift, look for a company that will let you rent a stair lift.
Are you ready to buy or rent a stair lift for your home? Marx Medical Equipment can help.
For 45 years, customers seeking stair lifts in Philadelphia, DE and NJ have turned to us for home modifications to make their lives easier, from stair lifts to platform lifts to home elevators.
Contact us today to find out how we can transform your home.