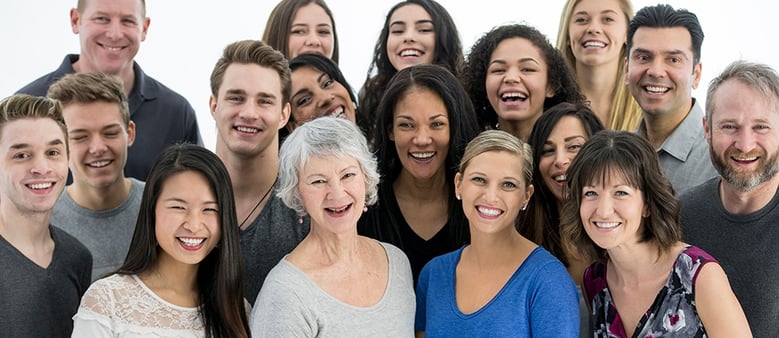 Although they're both government programs with similar names, Medicare and Medicaid are not the same thing.
There are some crucial differences between these two insurance programs. In this week's blog post, we'll look at their distinctions, and what types of services are covered by both.
What is Medicare?
Medicare is a health insurance program that's primarily aimed at people over 65, or younger people who are disabled or on dialysis.
It's a taxpayer funded insurance program. When you pay your income taxes each year, you're contributing to Medicare. Taxpayer costs merely subsidize this program, though, making it more affordable for users. Patients covered by Medicare are required to pay for premiums and deductibles, as they would with a traditional private insurance plan.
What is Medicaid?
Medicaid is an assistance program for low-income people. Anyone under a certain income threshold can receive it, although there are special programs for children, pregnant women, and those with certain disabilities.
Although it's regulated by the federal government, each state runs its own Medicaid program, with its own guidelines. Typically, Medicaid recipients don't pay premiums or other costs, except for in states that have a low co-pay. The revenue that funds Medicaid comes from sales taxes and other sources.
What do Medicare and Medicaid cover?
Medicare covers four key things:
Hospitalization – This is vital, as the elderly, the disabled and people on dialysis are more likely to be hospitalized. Medicare covers in-patient care, some skilled nursing facility care, and hospice and home healthcare.
Medical insurance – This service covers the things a regular insurance plan would cover: Doctor visits, outpatient care, home healthcare, preventative services and medical equipment.
Prescription drug coverage – It's an extremely detailed service and not all prescriptions are covered by Medicare. Some are handled by private insurers who work with Medicare.
Supplemental insurance – Known as Medicare Advantage, this is something Medicare patients can purchase privately to get additional services and coverage.
Both supplemental insurance and prescription drug coverage are paid for by the patient, but because they are connected to Medicare, they cost much less than what they would through an employer-based insurance program.
Medicaid-covered services are those considered "medically necessary" by your doctor, and include:
Pediatric care
X-rays
Hospitalization
Diagnostic and treatment services for patients under 21
Treatments performed at a clinic
Birth control and reproductive health services
Dental surgery that's deemed a medical necessity
Nursing facility services for patients over the age of 21
Services performed by a doctor or midwife
Are there any similarities?
Turn on the news, and you'll hear a lot of politicians and pundits using Medicare and Medicaid interchangeably. It's easy to see why there might be some confusion:
They were both launched in 1965 under President Lyndon Johnson's "Great Society" legislation.
They are both regulated by the Centers for Medicare & Medicaid Services, a division of the U.S. Department of Health and Human Services.
Elderly and disabled Medicare users are often also part of the poorer population, so it's easy to see how Medicaid would be considered an umbrella for those groups.
Most importantly, it's possible to qualify for both programs to cover medical expenses.
There's one other similarity: Like any insurance program, both Medicare and Medicaid can be difficult to navigate. Fortunately, Marx Medical is here to help. When you need medical devices for your home, our team can work with these insurers to make sure you get the care you need.
Contact us today to learn more. Our experts look forward to hearing from you.