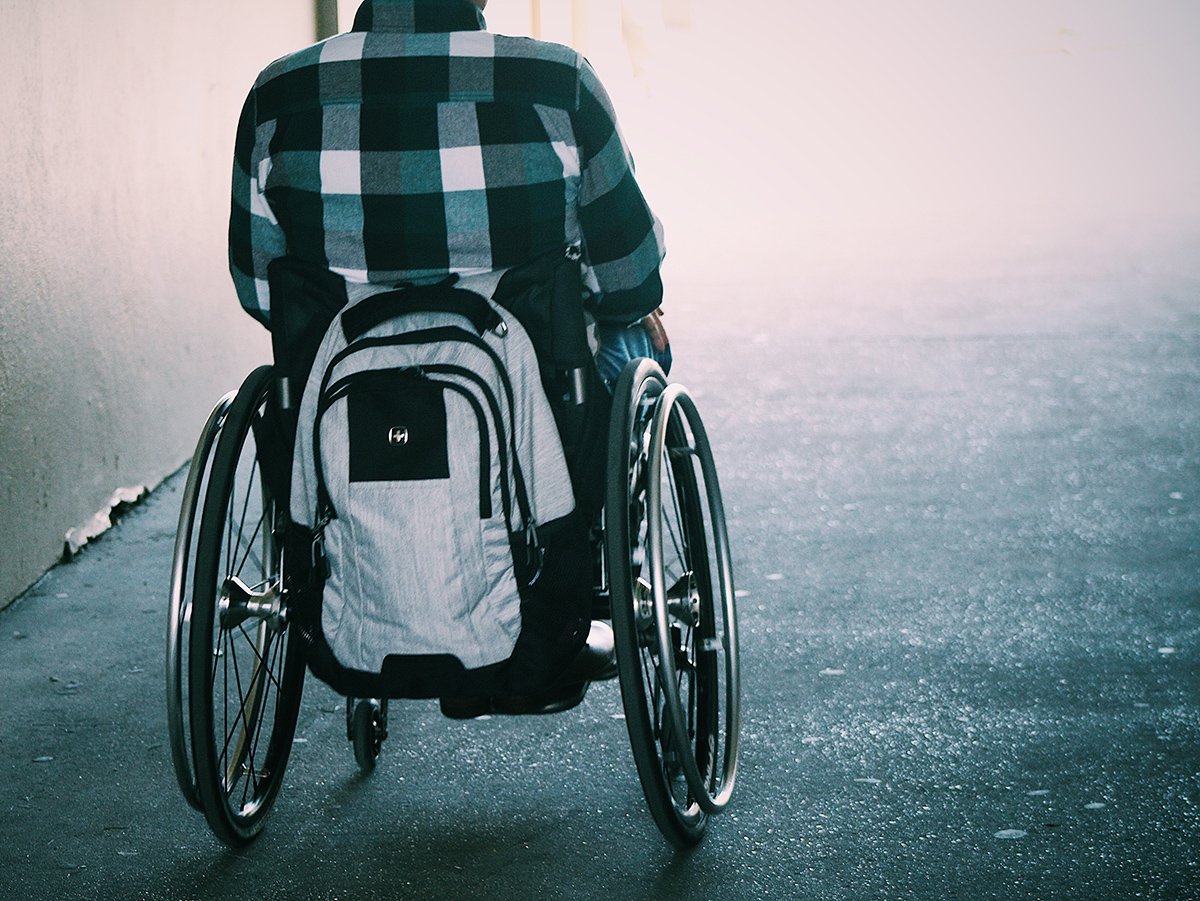 When you travel, you can use resources such as airports, travel agents, and hotels, to help you arrange for a wheelchair rental. However, if you are not flying to your destination and if you are staying with friends or family, you may have to spend more time looking for local resources and making arrangements yourself.
Air travel

: Often, when traveling in an airport, you can rent a wheelchair by making a reservation in advance. You can call the airport's guest service desk, or you may be able to reserve one through your airline. You can usually also ask for an escort to help you get around. There may be a fee, but often times, these services are available at minimal or no cost to people who have documentation proving that they need a wheelchair to travel.

Hotel

: If you are staying at a hotel, resort, spa, or vacation home, you may be able to make a reservation in advance for the wheel chair to be there for you at your time of arrival.

Travel agent

:

A travel agent can arrange to have your wheelchair or mobility device already at your destination upon arrival. Your travel agent may also be able to find a wider variety of choices than what would be available at the hotel or airport.

Tourist destination

: Many tourist attractions, such as museums and amusement parks, have wheelchairs available for guests to use during the duration of their visit. You can call customer service in advance to request for a rental.

Making arrangements yourself

: If you're making travel arrangements for yourself, call Marx Medical Equipment. Marx Medical Equipment offers a wide array of wheelchairs, and other mobility equipment. It is advised to have a wheelchair accessible vehicle if you are renting a wheelchair while out of town.
When your travel destination is Philadelphia, Marx Medical Equipment can help you find the appropriate wheelchair best suited to your needs! Marx Medical's broad line of wheelchairs transforms the lives of the individuals that use them.
Types of Wheelchairs
There are several types of wheelchairs that you can rent. The biggest factor that differentiates one from the other, is whether or not thee device is motorized.
Deciding whether to use a motorized vs. a non-motorized wheelchair is a decision that should be discussed with your doctor or physical therapist in advance. If you need a wheelchair rental for an extended period of time, your physician may want you to use one that requires you to use as much of your own physical strength as possible so that you will not develop a muscle atrophy. A muscle atrophy can result from physical inactivity.