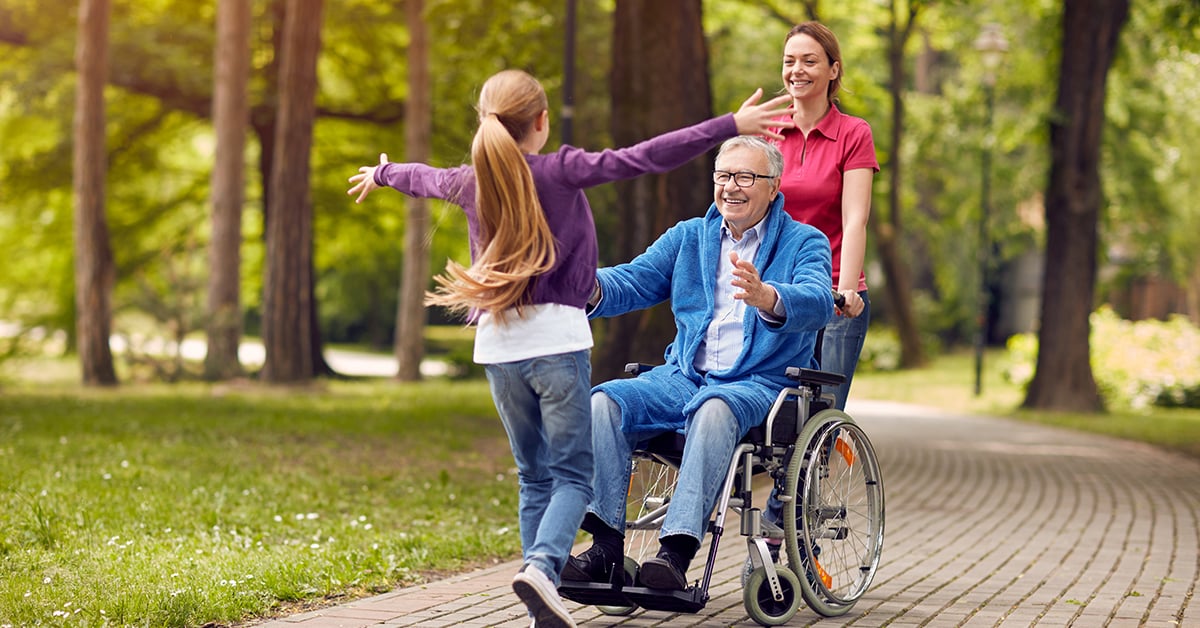 The world is not designed for people who use wheelchairs.
Sure, we've come a long way in terms of accessibility. There are laws requiring public spaces to have ramps, automatic doors, etc.
But not every business has caught up with the times, meaning some places can be off-limits for wheelchair users.
The home shouldn't be one of those places. Years of installing Philadelphia stair lifts have shown us how tough the home can be for wheelchair users. Here are a few ways to make the home a safer, more comfortable place for everyone.
1. Entrances and doorways
One of the first things you can do to make your home more accessible is to install a wheelchair ramp at the entrance.
You'll need to make sure the pathway is wide enough to accommodate a wheelchair or scooter. The cost of a ramp will depend on the size, and the materials you use. If you know you'll only need to accommodate a wheelchair user for a short period, consider using a temporary ramp.
Once inside the home, doorways should be widened to at least 32 inches, which can involve removing frames, changing the direction in which the doors open or simply removing the doors altogether.
2. Floors
Maneuvering a wheelchair across thick rugs and carpeting can be difficult. Consider switching over to file or hardwood flooring, or at least low-pile carpets. Installing rubber ramps at your thresholds can make them easier to get across.
3. In the bathroom
There are many things you can do to make your bathroom more accessible. For one thing, you'll most likely need to replace the bathtub with a shower, which is easier to adapt for wheelchair users or people with limited mobility.
These adaptations can include installing a roll-in shower or a shower with a seat, plus adding a hand-held shower head.
Putting grab bars near the toilet and bathing area can provide added stability for users, but you'll need to make sure the bars are themselves stable by reinforcing your walls.
4. Accessible kitchens
Kitchens need enough floor space to allow wheelchair users to access the sink, stove and counter. You might want to think about putting in a multi-level counter, which will allow people to prepare food whether they're sitting or standing.
Many appliances now come with options for wheelchair users, from stoves that put their controls on the front to side-by-side refrigerators and freezers.
5. Stairways
When you use a wheelchair, the presence of a staircase can mean the difference between getting in or not getting into a building.
That's not the type of limitation anyone should have to deal with in their own home, which is why our Philadelphia stair lifts are so invaluable. With a stair lift, you can ensure that you can continue to access every floor of your home without having to, say, turn a first-floor room into a bedroom or renovate a downstairs bathroom.
6. Other modifications
Other accessibility modifications can include:
In homes that still use landline telephones, replacing corded phones with cordless models
Lowering doorknobs or switching to sliding or automatic doors
Covering any exposed cords that run along the floor
If you're searching for Philadelphia stair lifts or other ways to make your home more accessible, Marx Medical can help.
We install and repair platform lifts, telecabs and stair lifts in Philadelphia and the surrounding area. We can perform home modifications covered by all three managed care organizations in the Pennsylvania Community Health Choices Program, not just lifts, but also bathroom modifications and can install ramps and railings
Contact us today to learn how we can make your home a safer and more comfortable place.