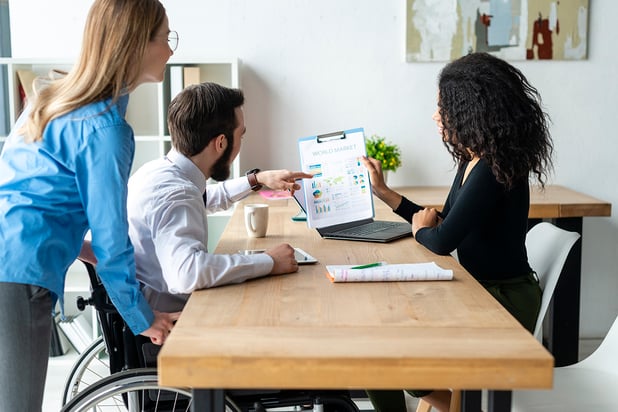 Pennsylvania's Move to Managed Care
If you are live in Pennsylvania and have been receiving Home and Community Based Services(HCBS) through one of the existing Medicaid Waivers (Aging Waiver, Attendant Care Waiver, Independence Waiver, OBRA Waiver and COMMCARE Waiver) or an individual who is dually eligible for Medicare and Medicaid, it is important for you to know that the PA Department of Human Services has been eliminating the different waivers and replacing them with one, comprehensive program called Community HealthChoices(CHC).
Community HealthChoices has become Pennsylvania's MLTSS(Managed Long Term Services & Supports) program. All Pennsylvanians who are elderly, disabled, or qualify for both Medicaid and Medicare, will be managed by Managed Care Organizations(MCOs). The staggered implementation of this change began in January 2018.
The goal of CHC is to improve the health, safety, and wellness of nearly 450,000 Pennsylvanians by coordinating Health Care, Behavioral Health Care, and Long Term Services & Supports through a plan that combines all of these services.
Selection of Managed Care Organizations
After the completion of a strategic Request for Proposals, three Managed Care Organizations (MCOs) were awarded by Pennsylvania's Department of Human Services to manage this new initiative. The transition of this plan has been in three phases – Southwestern Pennsylvania began in January 2018; Southeastern Pennsylvania began July 2018; the remainder of the state began January 2019.
The MCOs awarded contracts are AmeriHealth Caritas, Pennsylvania Health & Wellness (Centene) and UPMC for You (University of Pittsburgh Medical Center).
Services are being offered through Community HealthChoices to all current participants of Department of Human Services Office of Long Term Living(OLTL) age 21 and older, Adults age 21 or older to who require Medicaid waiver services(whether in the community or in a nursing facility) and individuals who are dually eligible for Medicaid and Medicare services whether or not they need or receive waiver services.
What do consumers need to know to get ready for this change?
Affected individuals have already been notified before Community HealthChoices (CHC) began in each zone. Within this time period, consumers have had the choice of which MCO plan they want to enroll in. All current supports coordination and other services plus all existing service providers will continue during this period. Participants will be helped by their service coordinator and CHC-MCO to choose providers who meet their needs.
Who is responsible for service coordination in Community HealthChoices (CHC)?
The CHC-MCOs will be responsible for assuring that service coordination is provided. That will be done either through contracts with existing service coordination entities or through internal CHC-MCO service coordination staff.
Products and services of Marx Medical Equipment help seniors and people with physical disabilities who are dually eligible for Medicare and Medicaid live as independently as possible in their own homes and experience an improved quality of life. Marx Medical is contracted with all three MCOs for DME and LTSS services.