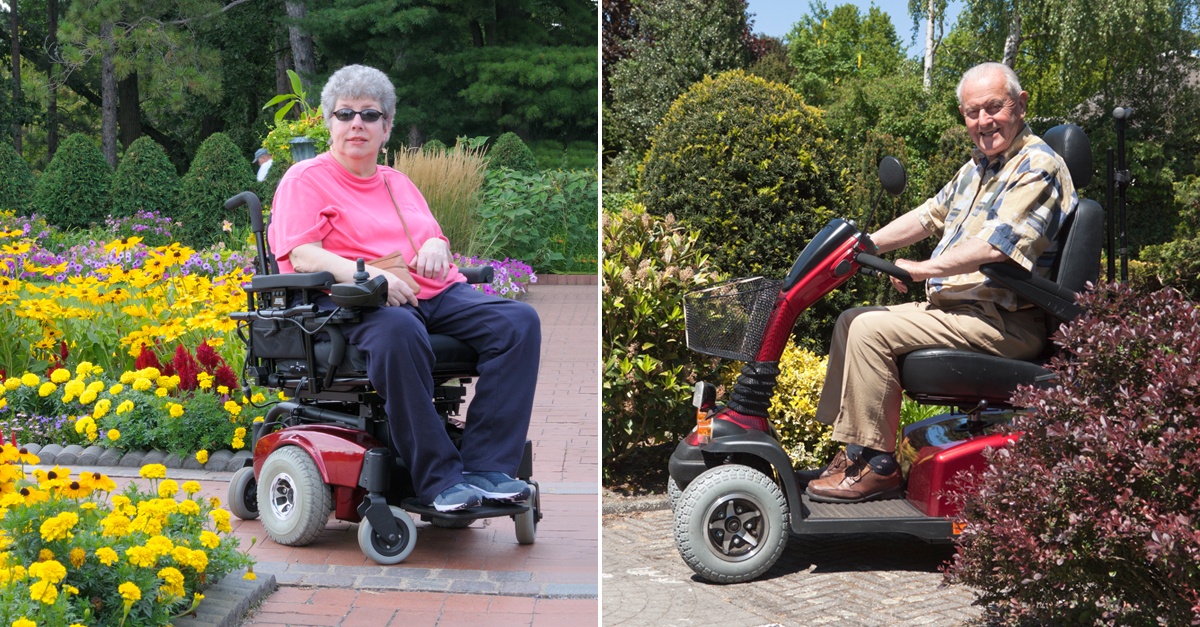 To the average person, power wheelchairs and mobility scooters might seem pretty interchangeable.
But ask someone who relies on mobility devices to live their daily lives and they'll tell you there are some pretty key differences between the two.
Not sure whether you or a loved one would do better with a scooter or a power chair? Here's a look at the differences between the two.
Power Wheelchairs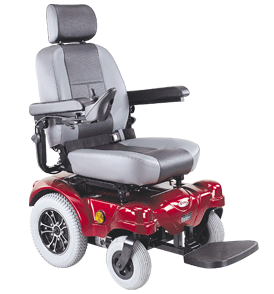 Power wheelchairs take little effort to use – they are typically operated by a joystick or touch controls – which make them a good choice for people with serious mobility issues.
They're a great option for in-home use, as they can navigate tight spaces, like down narrow hallways and around furniture.
Power chairs have an edge over scooters when it comes to storage and transportation, as most of them can be folded up to fit in tighter spaces.
The advantages of power wheelchairs include:
Ideal for use indoors
Perfect for people with more serious disabilities
Ease of operation
But you should be aware of the electric wheelchair's potential drawbacks: They are heavy, and not really designed for a lot of outdoor use or for traveling long distances.
Mobility Scooters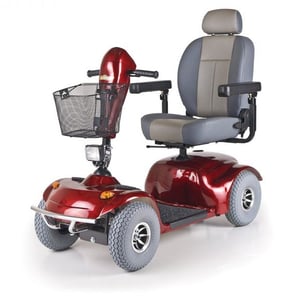 Powered by a rechargeable battery pack, electric scooters typically feature three to four wheels and are operated by handlebars.
Scooters are perfect for people who can comfortably use their hands to operate the device, and who have less severe mobility issues. You'll often see them recommended for older people who can stand and walk on their own, but have trouble doing so for too long.
At the same time, it takes some skill and the ability to keep balanced when operating a scooter, particularly if you'll be using it outdoors.
In fact, scooters may be better suited to outdoor use as opposed to indoor use, particularly if you have a smaller space. Scooters need a large turning area, making them tough to maneuver in tight spaces.
But take them outdoors, and scooters have a clear edge over power wheelchairs: they can handle rough or steep terrain and are designed to travel longer distances.
In short, the advantages and drawbacks of using a mobility scooter are:
Advantages:
Easy to operate
Offer a lot of legroom
Good for outdoor use
Drawbacks:
You'll need arm strength and balance to use a scooter, which can make scooters off limits for people with more serious disabilities
Not a good solution for people living in smaller homes
Some models are not very compact, which makes them difficult to store or transport

Do you think an electric wheelchair is right for you? Would you be better off buying a mobility scooter? It's a big decision though we're here to help!
Or, perhaps you simply need to rent a scooter for a short trip or a visiting relative. Whether you want to buy or rent, we can help make sure you've found something that keeps you safe, within budget and comfortable. Contact us today to learn more.