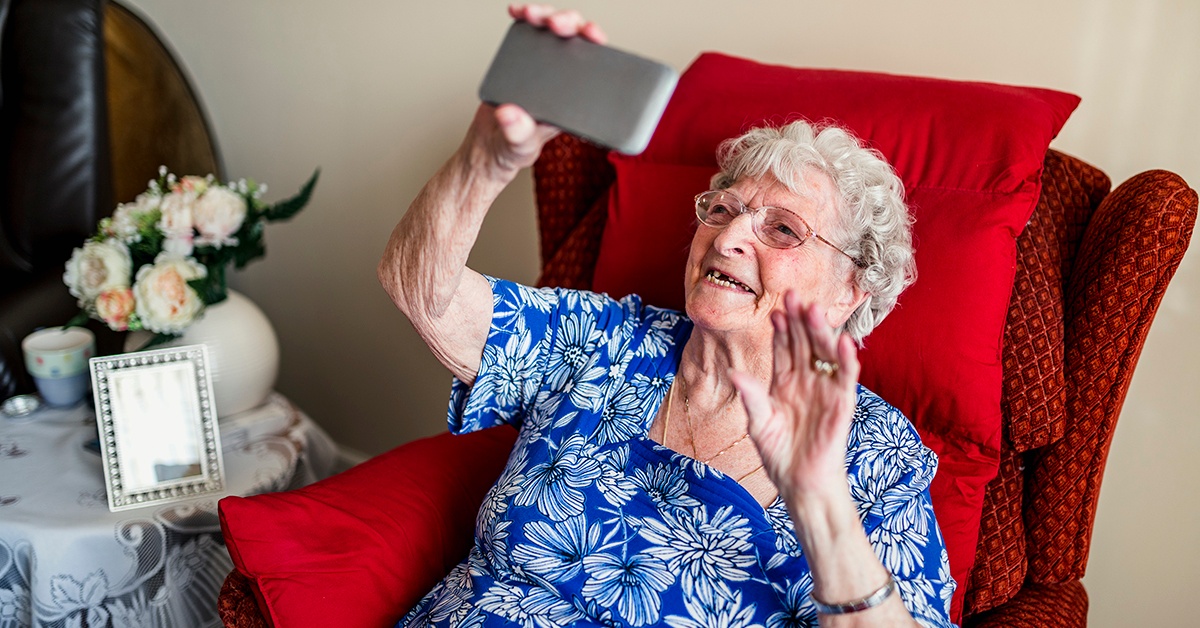 Technology is letting people live longer and better.
We're not just talking about headline-grabbing breakthroughs in surgery or the newest miracle drug. Sometimes it's something as simple as a new cellphone that lets senior citizens live happier lives and age in place.
In this week's blog post, we'll look at some technological improvements that can help senior citizens.
1. Amazon Echo and other smart home assistants
These devices can take care of a lot of the tasks that can become burdensome as we get older, allowing you to play music, read books and make phone calls by voice command instead of touch. It's a great example of "aging in place" technology, allowing seniors to retain some independence and stay engaged with the outside world.
2. Smart light switches

We've talked before about how falls are a leading cause of injuries for older people and noted how adding more light to a home can help prevent falls.
Smart light switches offer a solution for seniors who seems to struggle to find a light switch in poorly lit parts of their home. These devise allow homeowners to control their lights using a smartphone app or through one of the smart home assistants we just mentioned.
3. Smart thermostats

We can speak with some authority on this one: Even if you're completely comfortable using new technology, setting a digital thermostat can be a chore.
That's what's so great about smart thermostats. They can be integrated with another device, or with a smart home assistant, allowing homeowners to control the temperature of their homes without even hitting a button.
4. Medication dispensers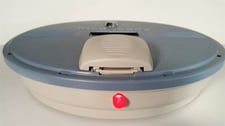 Are you worried that you – or someone you love – aren't taking your medication on time or that you're missing doses altogether?
You can eliminate that worry with these devices, which automatically dispense a dose of medication up to four times a day. The device then sends a report to a data center.
If the user doesn't take their medication on schedule, the device tells the data center, which then contacts the user or their caregiver, either by phone, text or email.
5. Medical alert systems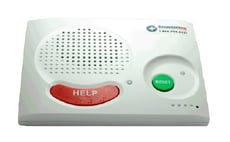 This isn't new technology. Medical alert devices have been around since the mid-1970s, first introduced as a simple device that users could wear around their necks, outfitted with a button they could press to signal a call center in the event of an emergency.
Modern medical alert devices are still little wearable gadgets but are much more advanced than their bicentennial-era counterparts.
They're still wearable devices, but the new systems allow users to also have buttons around their home that allow for two-way calls to a command center. There are also motion-activated pendants that can detect when someone falls and call for help.
To learn more about these devices, read our blog post from last year on what to look for when shopping for a medical alert system.
It's not just these specialized devices that can help seniors age in place. Consider these technologies:
iPads and other tablets – These let seniors listen to music, see and share photos, and download apps that let them track their health.
Smartphones – Tools like speed dialing, larger buttons, and text and voice commands have made smartphones much friendlier to seniors.
Skype – This program works on computers, tablets and phones, and lets you communicate with your family face-to-face.
GPS – GPS technology allows caregivers to monitor people with dementia in case they wander from home.
If you're interested in finding ways to help the seniors in your life live better, Marx Medical can help. We carry medication dispensers in Philadelphia, medical alert devices and sensors and alarms, all designed to give you and your family peace of mind. Contact us today to learn more.