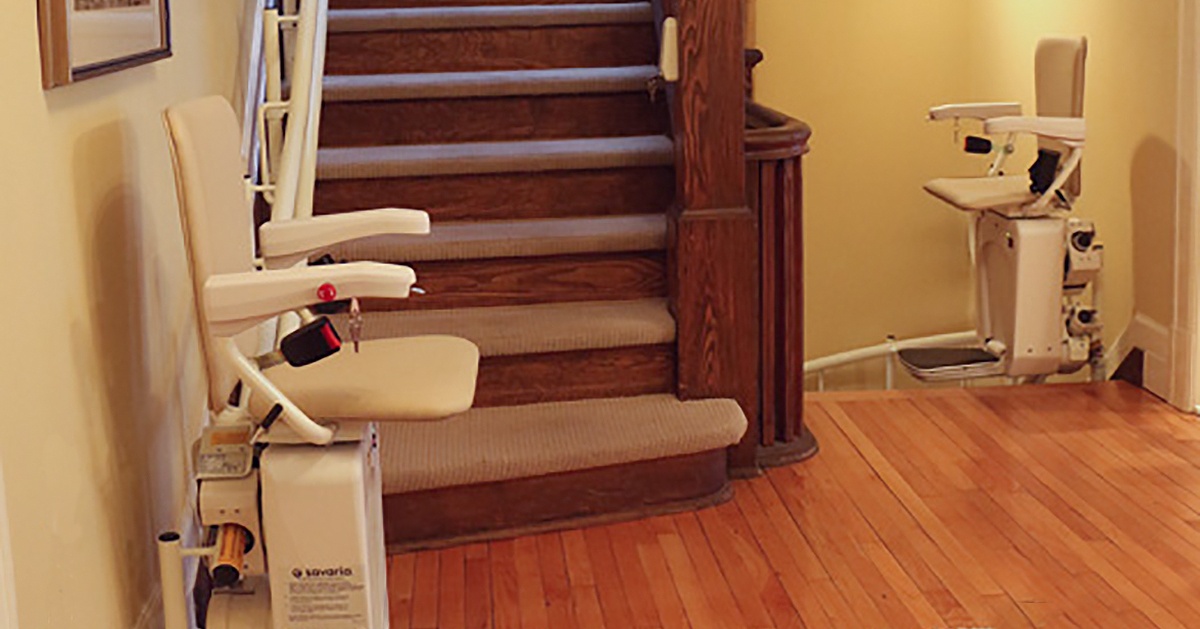 For people with mobility issues, the right kind of home modification can be life changing.
Whether it's something as simple as grab bars that make your bathroom safer or a stair lift that lets you retain access to both floors of your home, home modifications give senior citizens and people with disabilities a sense of comfort, safety and dignity.
And while making these kinds of changes to your home might seem like more than you can afford, there are government programs that can help you pay for home modifications.
In this week's blog post, we'll look at how those programs work.
Medicaid Waivers
Nearly every state – Pennsylvania included – offers a Medicaid program that covers home modifications. These programs are known as Medicaid Waivers, and provide a range of in-home support, including modifications that allow people to "age in place."
Pennsylvania offers a few different types of what are known as "Support Services Waivers" for senior citizens and people with various types of disabilities.
There's the Aging Waiver, administered by the state Office of Long-Term Living, which covers home modifications such as:
Special electric or plumbing systems that help the resident maintain their independence
Automatic door openers
Climate control units
Speakers and intercoms
Non-skid mats
Wall-runners for wheelchairs
Light switch adaptations
Smoke/fire alarms
Hallway/door widening
Handrails and grab bars
Bathroom modifications, including grab bars and roll-in showers
To qualify for this program, an individual can have no more than $2,250 per month in income. People who exceed that amount can still qualify, either through a Medicaid Spend Down Program or by working with Medicaid to shift their extra income into a pooled income trust.
Modifications to rented property must meet certain criteria to qualify for this program:
There needs to be reasonable expectation that the resident will keep living in the home
They'll need permission from the property owner
The landlord will not be responsible for the adaptation, nor can they use the adaptation to increase their rent
Independence Waivers
There's also the Independence Waiver, aimed at adults with severe physical disabilities. It covers adaptations such as:
Ramps from the street, house or sidewalk
Electrical or plumbing equipment to support the health and safety of the resident
Vertical lifts
Handrails and grab bars
Accessible fire/smoke/carbon monoxide alarms for people with sensory implants
Widened doorways, hallways and landings
Leveled thresholds and flush entries
Bathroom adaptations
Slip resistant floorings
Kitchen modifications
Stair gliders and stair lifts
Pennsylvania Community HealthChoices (CHC)
There's also a program called Pennsylvania Community HealthChoices (CHC), which is open to people 21 and over who are eligible for both Medicare and Medicaid.
CHC provides seniors and disabled people with services to promote independent living, and covers a wide range of services, which may include home and vehicle modifications, as well as medical supplies, prescription drugs and home nursing care.
This is a fairly new program. It launched in January in the southwestern parts of Pennsylvania and will open to Bucks, Montgomery, Chester, Delaware and Philadelphia counties beginning in January 2019. The rest of the state will become eligible for CHC beginning in 2020.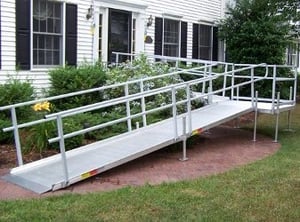 Do you need home modifications? Marx Medical Equipment & Supplies provides home modification solutions including stair lifts, and vertical platform lifts and home elevators, as well railings, ramps and bathroom modifications.
If you are currently covered under a Medicaid waiver or other program, or are considering applying for one, your support coordination agency will handle the application and work approval process. Marx Medical Equipment & Supplies can work with you and your agency representative to make your home a safer, more accommodating place.