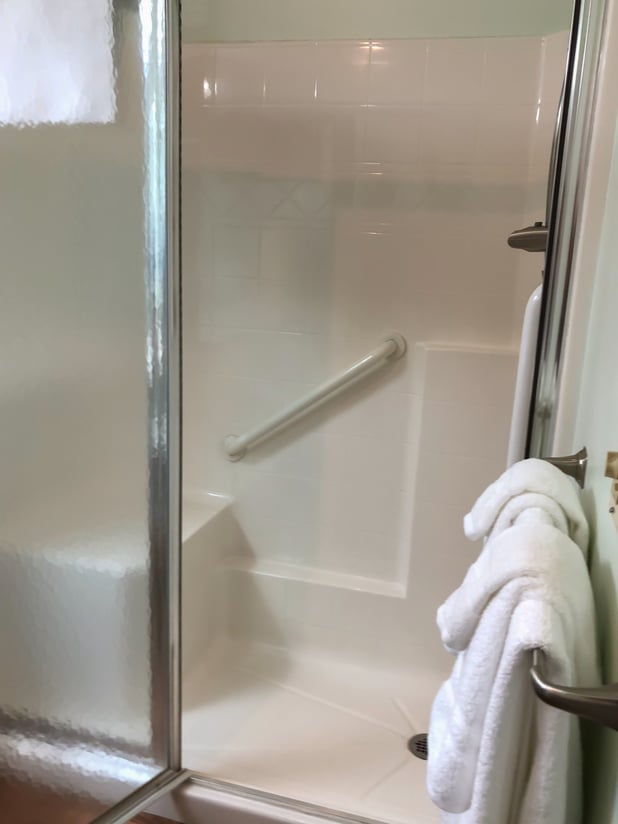 Grab bars are often prescribed to ensure safe and independent bathing and toileting. Studies have shown that seniors do not always use grab bars for several reasons like reluctancy due to the associated stigma.
While independent bathing is critical for maintaining self-sufficiency, injurious falls during bathing transfer tasks are common. Grab bars are recommended to support bathing tasks.
Grab bars appear to provide effective support for recovery from unexpected balance loss. Grab bar presence may instigate development of fall prevention strategies prior to loss of balance.
Types of Grab Bars:
Bathroom grab bars come in a variety of styles, finishes, and sizes. The most common types of bathroom grab bars include:
Wall-mounted. These grab bars are installed securely to the wall with mounting screws and anchors.
Bathtub-mounted. Adjustable clamps fit the grab bar base tightly over the rim of the bathtub, providing stability when getting in and out of the tub.
These grab bars attach to the wall with suction cups and are best used as a temporary measure, such as when traveling or while recovering from certain surgeries or injuries. Suction grab bars are generally used to assist with balance and not intended to support your full body weight. Check the suction on the bars regularly, as it may become less secure over time. These bars should only be installed on a non-porous surface, such as tile—never on drywall.
These grab bars fold-down or flip-up when not in use to save space in tight areas, such as beside the toilet or sink.
Free-standing. Free-standing grab bars are often floor-to-ceiling tension bars located beside the tub or shower to assist with exiting and entering. Another type is a toilet enclosure with stand-alone rails and a safety base to help with sitting down and standing up.
Solid, well-installed grab bars are an essential element of aging in place design. Grab bars should be installed in the bathtub or shower, near the toilet, and any other place where a senior might need additional stability to prevent falls. Here in Marx Medical we can help you choose, buy, and install the grab bar(s) that will cover your needs.