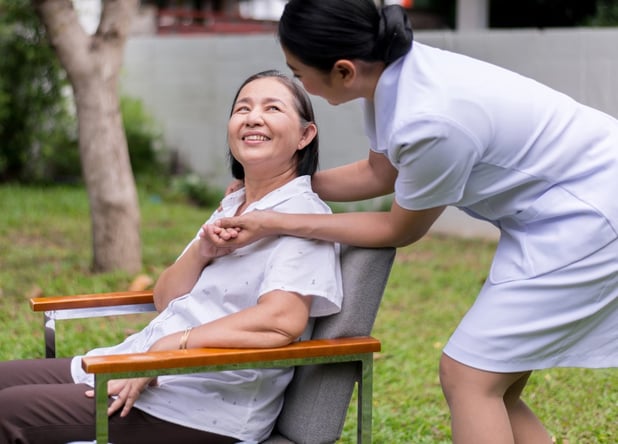 What is a Medical Alert System and how it works
As the elderly population increases, more seniors are choosing to either live independently or with a caregiver. There are many problems that seniors may encounter trying to keep their independence in their own home. Caregivers and spouses are often overwhelmed with responsibilities of patients that were recently released from the hospital. This can include managing their medication and making sure they're safe in the household. Most seniors prefer not to seek medical treatment or hospitalization when there is a health concern and therefore, wearing a medical alert bracelet or subscribing to a medical alert service can be a simple solution to both the patient and their families.
The individual can wear a medical alert device as a medical alert bracelet or necklace. Medical alert bracelets are designed to be waterproof, lightweight, and easy to use. A medical alert bracelet comes along with a base station that can be placed anywhere in the house where there is a landline phone and jack. These medical alert bracelets are great for people who are home bound or are alone most of the time.
Installing the Medical Alert System Correctly
People who choose a medical alert system often have many questions about how to set up and use the equipment. Selecting a medical alert system that provides professional installation can alleviate a lot of worry. When trained personnel installs the system, you have the reassurance it has been tested especially for your home and lifestyle. You will understand the range between the wearable device and the communicator, and you will receive instruction about how the system works.
Features to Look for in a Medical Alert System
Fall Detection
Location Detection
Battery Life and Monitoring
Marx Medical provides telecare systems through all three Managed Care Organizations under Pennsylvania's Community Health Choices system: Keystone First, PA Health and Wellness and UPMC.