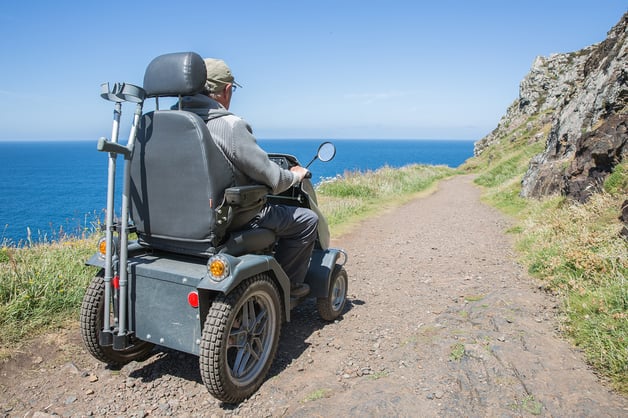 Vacation is a time to relax, unwind, and escape the everyday! And while getting away from it all can be a great way to recharge, it can also present its own challenges. One of the biggest headaches of any trip is transportation. From navigating unfamiliar roads and exploring around the city, can quickly become a source of stress. That's where mobility rentals come in.
Mobility scooter rentals are vehicles that are rented out for short periods of time, typically for a day, a week, or a month. At Marx Medical, we have a wide range of Scooters & Power Chairs for rent. The goal of mobility rentals is to provide travelers with an easy, convenient, and affordable way to get around their destination without having to worry about anything!
One of the biggest advantages of mobility rentals is the freedom they provide. With a rental mobility scooter, you can explore your destination at your own pace without having to worry about schedules or routes. This is especially useful for travellers who are visiting a new city or country for the first time. With a rental, you can easily see the sights you want to see, stop where you want to stop, and take the time to enjoy your surroundings.
Another advantage of mobility rentals is the cost savings. While it can be tempting to bring your own electric scooter with you on vacation, this can quickly become expensive. Not only do you have to pay for taking it with you but you have to worry for damages caused by the transportation. With a mobility rental, these costs are included in the rental price, so you can save money and not worry about the extra expenses.
Before you rent a wheelchair, scooter or mobility device
It's important to talk with a customer representative to understand all the available options, or thoroughly scan our website. This will help you ensure you are getting the device that is as close to your ideal device as possible.
Most rental scooters and wheelchairs are easy to use and do not require a test drive beforehand. When renting a mobility device, you will typically receive a user guide or manual along with the equipment. A representative from Marx Medical can also walk you through basic operations in person or over the phone.