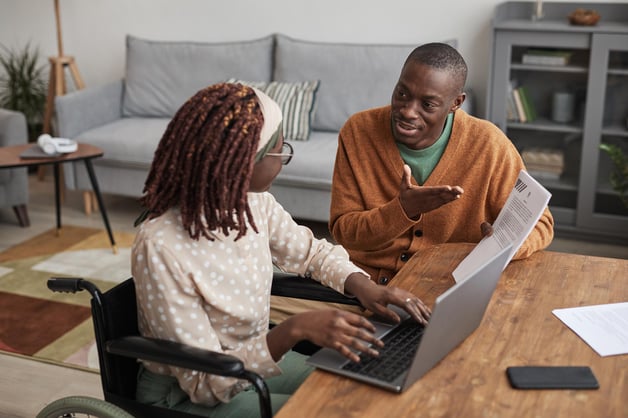 Introduction:
As individuals age or face physical limitations, the ability to navigate their own homes can become challenging. However, thanks to the field of physical therapy, people can regain their independence and enhance their safety through home adaptations. Physical therapists play a crucial role in assessing individuals' needs and recommending modifications to improve accessibility and functionality within their living spaces. In this article, we will explore the significance of physical therapy evaluations for home adaptations and how they contribute to creating an environment that supports individuals' overall well-being.
The Importance of Physical Therapy Evaluations:
Physical therapy evaluations serve as a comprehensive assessment tool to identify an individual's physical capabilities, limitations, and specific needs within their home environment. By conducting these evaluations, physical therapists can gain a deep understanding of the challenges faced by the individual, enabling them to develop tailored interventions. The evaluations typically involve an assessment of mobility, balance, strength, and other factors that impact a person's ability to navigate their home safely and independently.
Identifying Individual Needs:
During the evaluation process, physical therapists work closely with individuals to determine their unique requirements. They consider factors such as the individual's range of motion, flexibility, and balance. The therapist will also assess the person's ability to perform various daily activities, such as walking, climbing stairs, or transferring from one surface to another. By identifying specific areas of difficulty, the therapist can recommend appropriate home modifications to address those challenges effectively.
Creating a Safe and Accessible Home Environment:
Based on the evaluation results, physical therapists collaborate with individuals and other relevant professionals, such as occupational therapists, architects, or contractors, to create a customized plan for home adaptations. These adaptations aim to improve accessibility, enhance safety, and promote independent living. Some common modifications may include:
Installing grab bars: Strategically placed grab bars in bathrooms and other areas can provide stability and support during transfers and balance-related tasks.
Widening doorways: Expanding doorways to accommodate mobility aids like wheelchairs or walkers can significantly improve accessibility within the home.
Installing ramps or stairlifts: These adaptations ensure smooth transitions between different levels of the home, allowing individuals with limited mobility to move freely without the risk of falls or injury
Modifying bathroom fixtures: Lowering sinks, installing raised toilet seats, and adding roll-in showers with grab bars enable individuals to perform personal care tasks independently and safely.
Removing tripping hazards: Identifying and addressing potential hazards, such as loose carpets, cluttered pathways, or uneven flooring, minimizes the risk of falls and accidents.
Marx Medical Equipment tracks progress, makes necessary adjustments, and provides ongoing support to individuals as they adapt to their modified living environment. We provide PT assessments through all Pennsylvania MCOs! Call or email us to schedule yours today!