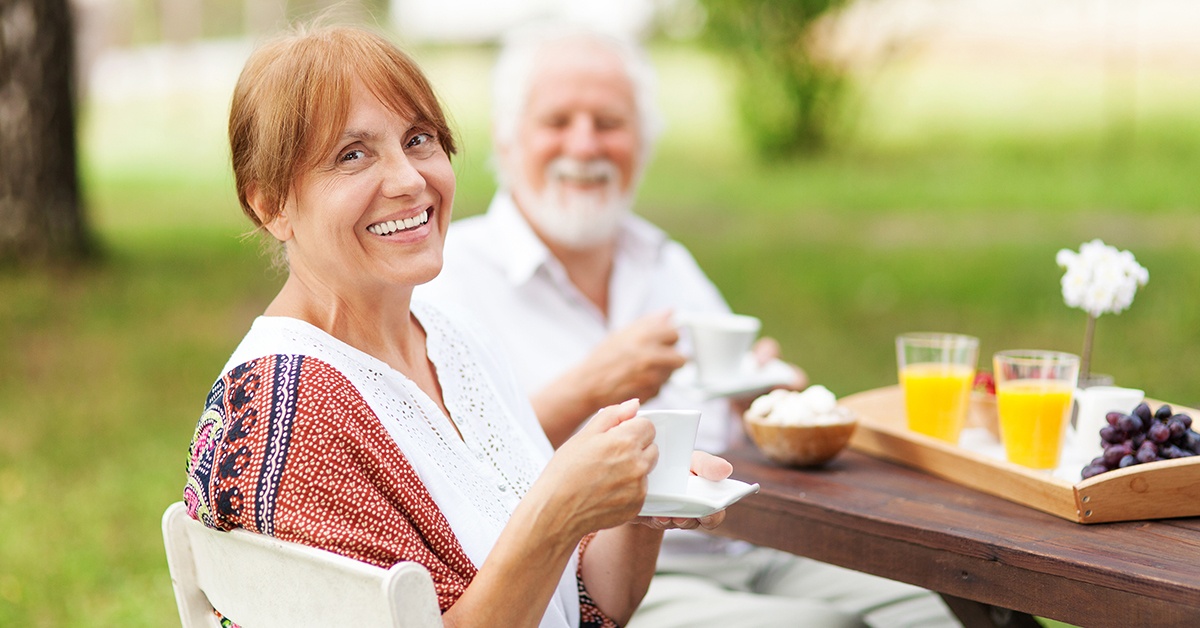 When you were a kid, summertime meant freedom. School was done for the year, and you had three months to essentially do whatever you wanted.

Then came adulthood, and summer blended with the other seasons. Maybe you'd take some vacation time, but most days you were up early and headed for work.

Now that you're retired, and aside from your medication dispenser, your life isn't as scheduled. Summer is once again a time to relax. Just be sure to relax safely, with these summer safety tips for seniors..
1. Stay Hydrated
As we get older, we conserve less water, while also becoming less aware of feeling thirsty. When summer comes, be sure to drink a lot of water. Take some with you when you go on long trips.
2. Find a way to keep cool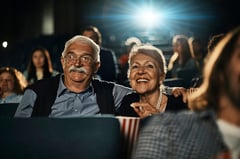 If you have air conditioning in your home, talk to an HVAC professional before things get too hot so you can make sure your system is working.
And if you don't have air conditioning, find some place that does: your mall, your community library, a nearby movie theater. Your local Area Agency on Aging branch may be able to connect you with a program that helps seniors get air conditioners.
3. Keep in touch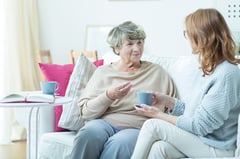 If you plan to spend a lot of time outside, let your loved ones know. During hot weather periods, caregivers should try to check in on senior citizens at least twice a day or have a younger neighbor look in on them.
Seniors should also keep a list of emergency contacts handy. Investing in a medical alert system can allow seniors to call for help. These devices also feature a fall detection function, so that even if a user can't signal for help, the device will still know there's a problem.
4. Dress for the season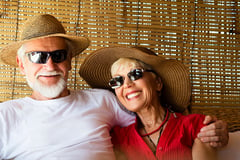 Just as winter has its own protective gear – hats, gloves, etc. - so too does summer. Make sure you dress in lighter-colored, loose fitting garments that keep you comfortable and cool.
When you head outside, put on some sunglasses. Loss of vision among senior citizens is a common threat, and UV rays can make it worse.
Everyone should wear sunscreen no matter their age, but this is especially important for seniors. Hats offer another layer off sun protection, especially for people with lighter hair, or who no longer have much hair.
Finally, be sure to protect yourself against insects during the summer as well by putting on insect repellent. Older people can be more susceptible to insect-borne diseases such as the West Nile virus
5. Guard against hyperthermia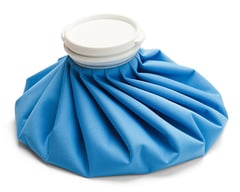 Just as winter brings the threat of hypothermia – caused by extreme heat – summer heat can cause hyperthermia, a condition that sets in when your body temperature hits an abnormal high.
The most advanced form of this condition – heat stroke – can sometimes be fatal. Seek medical attention immediately if you experience these warning signs:
Nausea or vomiting
Heavy breathing
Headaches
Dry, flushed skin
Rapid pulse
Fainting
Confused or agitated behavior
Not sweating, despite the hot weather
Body temperature above 104
If you – or a loved one – shows these symptoms, get out of the heat, lie down with ice packs on your body, and get medical help right away.
6. Use caution when exercising
If you'll be exercising, especially outdoors, dress appropriately, and avoid staying outside too long. Drink more water than you'd consume during cooler weather and switch your routine, so you exercise later/earlier in the day when the sun isn't at its warmest.
7. Talk to your doctor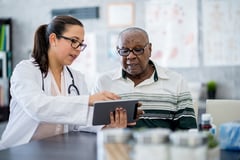 Your doctor will know if any medications you're taking will be affected by extreme heat. This issue is particularly important for people that don't have air conditioning.
Marx Medical can help seniors live safer lives
At Marx Medical, we've made it our goal to help senior citizens lead safe, comfortable lives through products such as our medication dispensers and medical alert systems.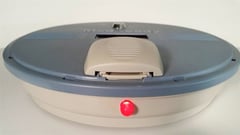 Contact us today to learn more about our automatic pill dispensers, mobility equipment, and other products designed to make your life easier. Here's to a safe and happy summer!