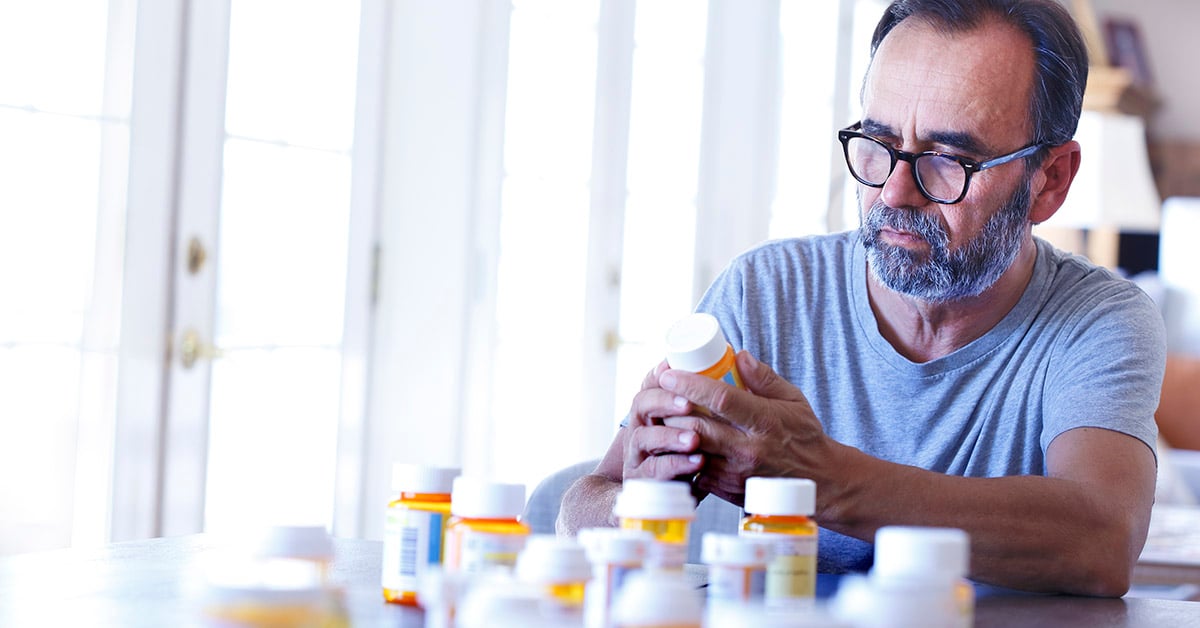 Among the many hurdles that come with acting as a caregiver for elderly parents is getting them to take their medication.
It's what's known as non-adherence – a topic we discussed in our last article about medication dispensers – or the failure to take meds on schedule or in the correct dose.
This can have serious consequences. Non-adherence leads to countless hospitalizations each year and is a key reason why many seniors are admitted to nursing homes.
What can caregivers do to fix this? We recognize that this can be an emotional situation. But arguing isn't going to help. Try this approach, recommended by AARP, instead.
1. Work with their doctor
It might be that your parent is dealing with undiagnosed depression or some sort of cognitive impairment that hampers their ability to remember to take their medication. Talk to their doctor about getting them evaluated.
2. Make an up-to-date list of their medications
This list should be comprehensive, including both prescriptions and over-the-counter medicines along with things like vitamins, herbal supplements or laxatives.
3. Determine which medications are necessary
Once you've compiled your list, work with your parent's doctor to pare it down to the bare minimum. Simply cutting down on the number of medicines in the mix can make things easier for you and your mom or dad.
Ask the doctor if each drug is necessary, whether it's appropriate for your parent and whether it can be administered daily rather than every few hours.
4. Try to use one pharmacy
If you can, use just one pharmacy so that all of your parent's medication records are kept in one place. If you order prescription drugs through the mail, there are on-call pharmacists who can discuss prescriptions with you and your parent.
5. Have the talk
This is the final and perhaps toughest part. Talk to your mom or dad about why they aren't taking their medication. According to the AARP, some of the most common reasons seniors give include:
Not liking how the medication makes them feel.
Pills are too hard to swallow.
They know someone who took the same medicine and had a stroke.
They feel better and think they no longer need medication.
They can't afford it.
This is just a partial list. It's important to acknowledge that there are valid reasons to not take medication, what Anne Myrka, a pharmacist at IPRO, the Medicare Quality Improvement Organization for New York state, calls "intelligent non-adherence."
As she told the AARP, this willful bad behavior on your parent's part. It is the person's sense that something is wrong and that a drug may be the cause."
It might be that their doctor or pharmacist can provide a solution, whether it's taking a hard-to-swallow pill in liquid form, a better explanation of why taking the drug is important, or a way to find financial help in paying for medication.
And once you have a reduced list of medication, set up a reminder process. One way to do that is to use a medication dispenser, which dispenses drugs at scheduled times and can notify caregivers if parents forget/neglect to take their pills.
Let Marx Medical make things easier for you and your loved ones.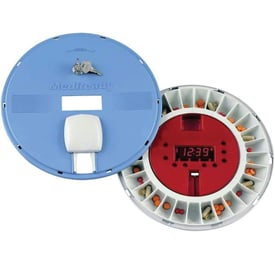 Our medication dispensers automatically dispense pills up to four times a day. They also come with monitoring that transmits compliance data to a data center. That way, if your parent misses a dose, the data center will notify you to make sure they take their medication.
We provide medication dispensers through all three managed care organizations under Pennsylvania's Community Health Choices system: Keystone First, PA Health and Wellness and UPMC. Contact us today to learn our dispensers can keep your parents healthy and safe.