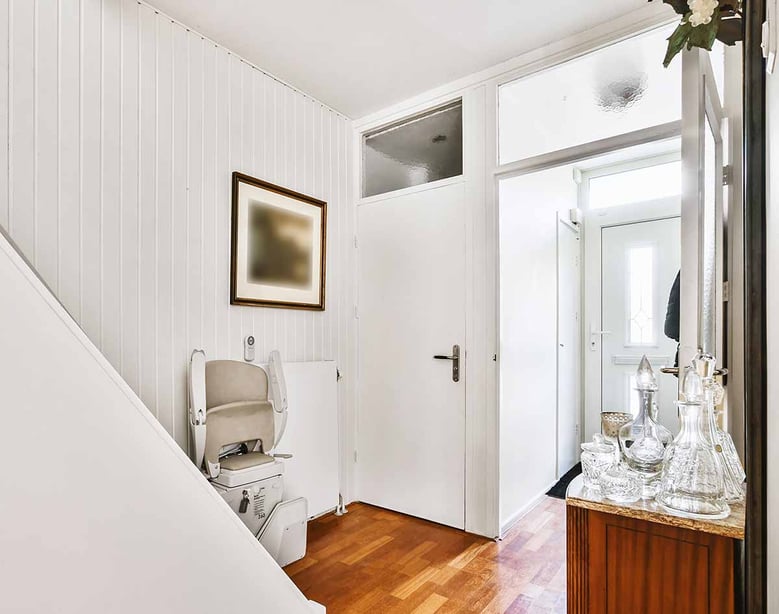 Lift Chairs are an incredible invention that can enormously improve quality of life! This form of equipment is also known as medical recliner chairs, electric lift chairs, or power lift chairs. Lift chairs tilt forwards to make standing from a seated position easier. They also reduce the risk of strains and injuries.
Types of Lift Chairs
There are two main types of lift chairs:
Single Motor Recliner Lift Chairs


As their name suggests, single motor chairs have one motor which powers both the back and footrest at the same time. This means as the backrest is reclined the footrest rises automatically. Single motor mobility chairs are usually less costly than 2 motor models. This could be reason enough to buy one for some. However, single motor models have limited movement options, which makes them unsuitable for some conditions such as arthritis.

Dual Motor Recliner Lift Chairs
With dual motor recliner chairs, two or more motors are used to power the back and footrest independently. Some models have a third motor to power the riser function

,

which tips the seat base forward allowing the occupant to stand up.
These chairs provide additional adjustment options which may be necessary, especially if you wish to lay flat, or alternate positions in an acute pain management setting for example.
Main Reasons in Considering the Purchase of a Lift Chair
Safety
With a lift chair assisting in the process of standing and sitting down, it aides the work of the caregiver as well. During lifts and transfers, the caregiver is also at risk for strains or injuries. A lift chair reduces that risk immensely.
Therapeutic
For those suffering from muscle and joint stiffness, a lift chair may even be beneficial in reducing some of the pain. Several of the lift chairs produced today have massage or heating options installed to make the user feel more relaxed. A lift chair may also be helpful if you are recovering from a surgery or injury, as it helps reach independence faster.
Circulation
Lift chairs promote blood circulation through the option of elevating your legs and getting increased blood flow. Besides this, the chair may help reduce swelling caused by fluid retention.
Sleeping Option
As mentioned, the three-positioned chairs enable the user to recline fully. If the stairs are difficult to make one night, or if the day requires an afternoon nap, the lift chair can function as a bed also.
Our team is available in-store, online, and by phone to answer your questions and in helping you choose the perfect lift chair. Call Marx Medical Equipment today at 215-426-9242