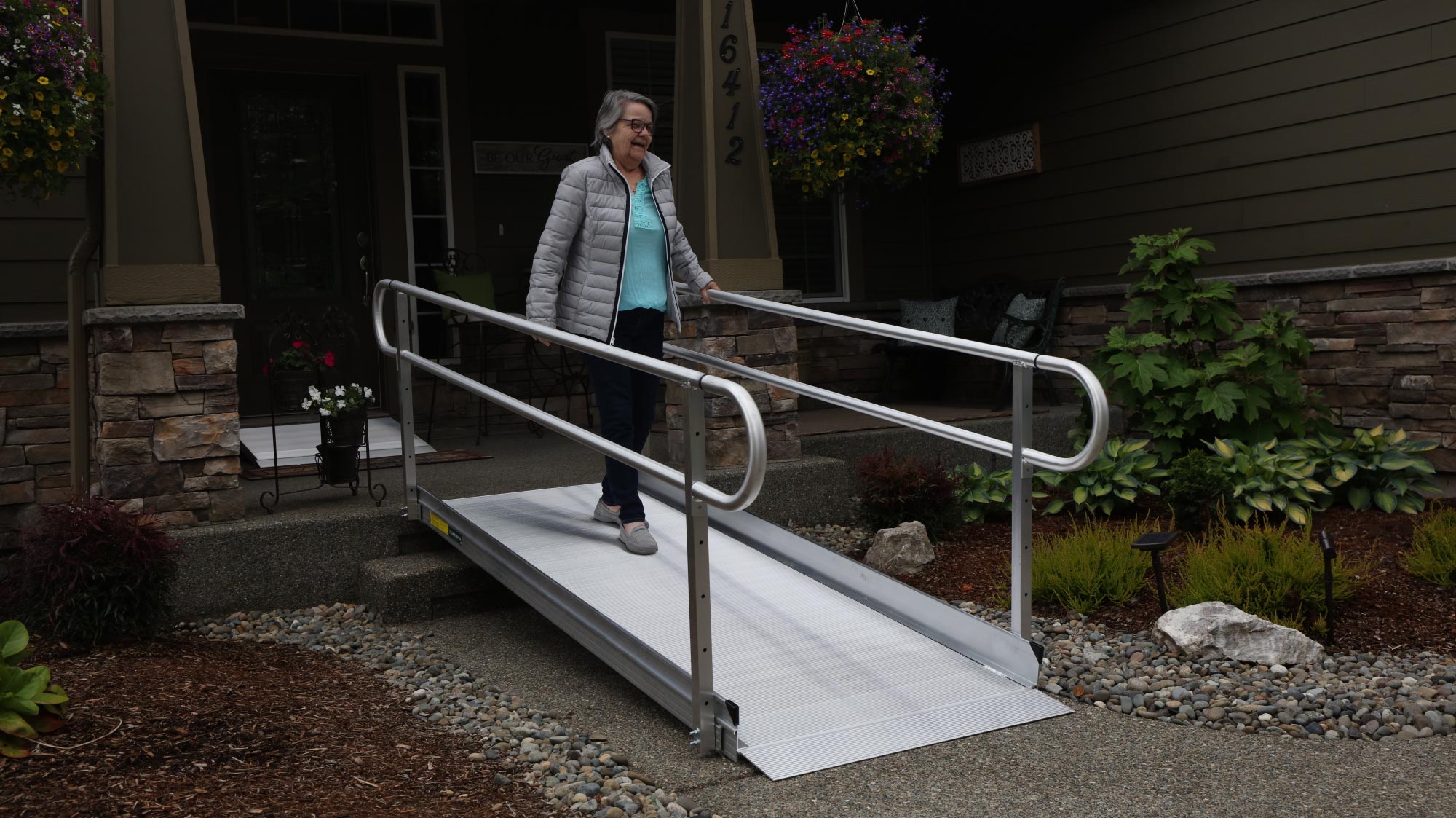 While for many years America's seniors have opted for the amenities and services offered by assisted living communities, this trend is quickly coming to an end. Today, reports have shown approximately 90% of seniors hope to remain in their homes as they age. This change is largely driven by the rising costs of assisted living, greater availability of home services such as meal delivery services and home nurses; as well as the advancement of age-appropriate home modifications. The devastating impact that COVID-19 had on nursing homes has also added to this shifting change.
Although for many years homes were not designed for long-term care, today, there are numerous home-modification options American seniors can utilize to help stay in their homes well past retirement. Aluminium Ramps is one of the many modification and assistive living technologies that can help older generations age in a place both safely and comfortably.
Aluminum Access Ramps for Every Home
High quality and lightweight but strong, aluminum ramps are suitable for mobility scooters, powered wheelchairs, and other mobility devices. They're foldable and can be custom made to your specifications as a fixed or portable option. Home entry points are among the most common fall zones due to the high number of steps and frequency of use. In order to limit entryway fall risks, many seniors opt to modify their entryway by installing a wheelchair ramp or threshold ramp.
Purchase or Rent Your Wheelchair Ramps?
On occasion, ramps may only be required for a short period of time. Whether to accommodate a visiting relative, or due to short-term illness or injury, portable ramps can provide solutions for almost every home and are available to rent.
What To Do When You Are Ready to Buy Ramps
When you are ready to start measuring and arranging your purchase, safety is priority. Different materials are suited for different weights, transport methods and locations.
Call us today and consult with our experts at Marx Medical Equipment to eliminate any confusion. We are here to help you make an easy and informed decision on the best ramp solution for your needs. Increasing your accessibility should not be a stressful process. It's all about making your life easier and safer.